slow made, one of a kind pieces
OTIS + WAYNE has a huge piece of my heart & was something I didn't know I needed. This has grown more than I could have ever dreamed & I have all of you to thank. My cuties, my friends; I hope you find pieces that bring you as much joy as they bring me.
--lacy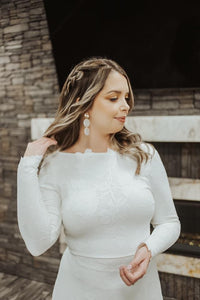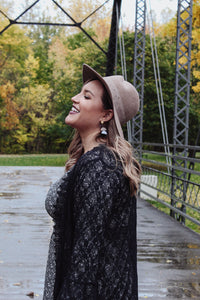 MEET THE MOM BEHIND THE EARRINGS
I'm Lacy, the woman behind Otis + Wayne. OTIS= our cat. WAYNE= My sons middle name. I wanted a name that included part of my life, people & things I love. As soon as I said it out loud, I knew it was the one!

First and foremost I am a mother to this sweet fella. This boy makes my world go round and usually takes up most of my time. But, creating beautiful works of art for all of you brings me SO. MUCH. JOY. I am living my absolute dream life and I am so appreciative to each and every one of you. With that being said, I am always open to chat about new ideas! Shoot me a message on my instagram or email me! I would love to hear from you! <3
FOR CUSTOM ORDERS OR BRIDAL INQUIRY
I only open custom orders up about once a month-- but reach out and I might be able to work something out!
I have a few bridal sets booked for the year as of now, but again reach out and we can work something out together!